New Album - Re:Psychle - coming!
We're gearing up to release Re:Psychle, an album mixed by Grammy-nominated producer Rick Barnes at Rax Trax and mastered by Randy LeRoy at Airshow Mastering. Artwork is in progress and we're working on various plans to celebrate the full 10-song album finally becoming publicly available. In the meantime, you can enjoy these un-mastered previews of several tracks:
If the player doesn't work, you can go to our ReverbNation pages, or look us up and "Like" us on Facebook.
Tautologic's First CD now on Bandcamp.com and CDBaby.com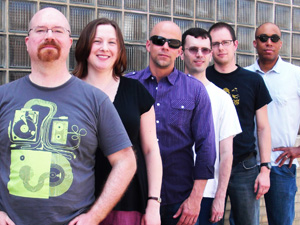 Tautologic gigs